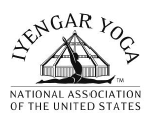 Yogacharya B. K. S. Iyengar Dies August 20
(August 20, 2014, Seattle, WA, U.S.A.) – B. K. S. Iyengar, one of the leading experts and spiritual teachers of yoga, died at 3:15 a.m. on August 20, 2014 in Pune, India. He was 95. Mr. Iyengar authored Light on Yoga, which was published in 1966 and has become one of the most important yoga texts in the world. Other classic books would follow over the years, including Light on Prānāyāma, Light on the Yoga Sūtras of Patañjali, Light on Life, and Core of the Yoga Sūtras. He had many famous disciples, including notably J. Krishnamurti and violin maestro Yehudi Menuhin, who was one of the people instrumental in bringing Iyengar's teaching to the West. The BBC once referred to him as the "Michelangelo of Yoga," and Time Magazine included him in its list of the 100 Most Influential People in 2004.
A brilliant teacher, Mr. Iyengar had a poetic gift for language, and was famous for his many aphorisms, including "Yoga is a mirror, to look at ourselves from within;" "Your body exists in the past and your mind exists in the future. In yoga, they come together in the present;" and "The art of teaching is tolerance. Humbleness is the art of learning."
Mr. Iyengar was a sickly child, suffering from malaria, typhoid, and tuberculosis. When he was 14 years old, his Guru, Sri T. Krishnamacharya, introduced him to yoga to help him with his physical health. At 18 years old, his teacher sent him to teach at a girls' school in Pune, India. He married his wife, Ramamani, in 1943 and named his future Institute after her, the Ramamani Iyengar Memorial Yoga Institute in Pune, India, which was inaugurated in January 1975. Since then, he has taught tens of thousands of students from all over the world. Although he labeled himself "retired" for many years, he continued to practice and teach at his Institute until very close to the day he died. Earlier in 2014, he was awarded the Padma Vibhushan by the government of India, its second highest honor.
Iyengar had five daughters, Geeta, Vanita, Suchita, Sunita, and Savita; and one son, Prashant; all of whom survive him. Geeta and Prashant are directors of the Ramamani Iyengar Memorial Yoga Institute in Pune, and have acquired international reputations as teachers in their own right. Iyengar's granddaughter, Abhijata, has also become one of the major proponents of her grandfather's method.
Iyengar visited the United States many times over the years, first in 1956. There were a series of visits to Ann Arbor in 1973, 1974, and 1976, and the first Iyengar Yoga Conference was held in San Francisco in 1984. While attending an Iyengar Yoga Convention in San Diego in 1990, Iyengar gave his support for the foundation of what would become the Iyengar Yoga National Association of the United States (IYNAUS). His final visit to the U.S. was in 2005, when he taught for several days at a Yoga Journal Conference in Estes Park, CO and then toured a number of major cities in support of his book, Light on Life.
Today, there are Iyengar Yoga Institutes, Centers, and Certified Iyengar Teachers around the world trained in Iyengar's method. It was part of his genius to introduce the use of various props (belts, blankets, benches, ropes, weights) to the practice of yoga, making it more accessible to people of various physical conditions. He had a particular talent for aiding people with various health problems, and there have been numerous medical studies of the effects of yoga, based on his work. He was also a deeply spiritual and philosophical man, and this was at the core of his way of teaching. As he put it in Light on Life, "The yogic journey guides us from our periphery, the body, to the center of our being, the soul" and "People have equated the practice of asana (postures) with physical practice. My life's work has been to show how, even from humble beginnings, this is a path that can lead the dedicated practitioner to the integration of body, mind, and soul."
The legacy of yoga that this one man brought to the world will not be easily forgotten. In his lifetime, yoga rose from being an almost forgotten art, science, and philosophy of India to one that is now practiced by millions around the globe.
B. K. S. Iyengar always told his students that the best way to honor him was to practice with devotion. Many Iyengar Yoga centers around the country will be sponsoring practice sessions in his memory in the days ahead. Please go to http://www.iynaus.org for more information.
---
A touching account of the funeral can be read here.