AASY Members $25
Non-Members $30
Registration Form / Informational Flyer (PDF)
Saturdays, 10:00a-12:00p with Dave or Becca
* All Target Classes are open to all level of students with some experience in Iyengar Yoga. We hope you enjoy these longer classes to enhance your learning and practice.
Feb. 24: Dave
Home Practice Strategies
Share your home practice with the class as we work together to develop effective strategies (including how to get started!).
March 3: Dave
Supported Standing Poses
Develop greater knowledge using the wall ropes and other props to learn a refined sense of direction and develop your strength.
March 10: Becca
Beat the Winter Blues
Use your practice to re-energize and re-charge!
March 24: Dave
Grow your Lotus
Prepare your hips, knees, and ankles for half or full padmasana.
March 31: Dave
Unique and Wild on the Ropes!
Carefully explore less frequently taught rope wall uses in many categories of asanas.
April 14: Becca
Welcome Spring with a Bloom of Relief
Practice to calm your nerves, and de-stress your life.
April 21: Dave
The Joy of Clasping
Learn the actions and their effects needed to "clasp" in poses from various categories.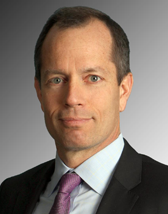 DAVID LARSEN is a Certified Iyengar Yoga Teacher. He has studied with Laurie Blakeney since 2002, attended advanced classes at the Iyengar Institute in Pune, India in 2012 and 2014, participated as a student or organizer in national and regional Iyengar yoga conferences and conventions, and has served as President of the Iyengar Yoga Association of the Midwest (IYAMW).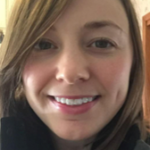 Becca Lindsay is a Certified Iyengar Yoga Teacher and studies regularly with Laurie Blakeney. She has a Master of Public Health in Health Behavior and Health Education and is a Certified Health Education Specialist with the National Commission for Health Education Credentialing (NCHEC). She teaches the AASY Action Teen Yoga Class and AASY Action Spanish/English bi-lingual Community Asana Class at the Ann Arbor School of Yoga. These affordable $5 classes are sponsored by AASY Action- 301-C, donations are appreciated.