AASY Members $25
Non-Members $30
Saturdays, 10:30a-12:30p with Dave or Becca
* All Target Classes (unless otherwise noted) are open to all level of students with some experience in Iyengar Yoga. We hope you enjoy these longer classes to enhance your learning and practice.
Oct. 13: Dave
Learn to Balance!
On one leg, on both arms – all with alignment and proper distribution of energy.
Oct. 27: Dave
Restorative Practice with Pranayamas
Learn how quieting poses with breath awareness prepare for pranayama practice.
Nov. 10: Dave
Start your Backbends!
Explore the fundamental backbends and how they build a strong and stable spine.
Nov. 17: Becca
Understanding How to Use Your Core
Review and refine the Udara Akunchana Sthiti Asanas.
Dec. 1: Dave
Forward Extensions
Prepare for and study the effects of a deep forward bend practice.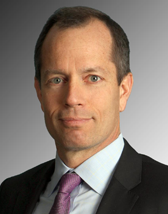 DAVID LARSEN is a certified Iyengar Yoga teacher (Intermediate Junior 1).  He has studied with Laurie Blakeney since 2002, attended advanced classes at the Iyengar Institute in Pune, India in 2012, 2014 and 2018, participated as a student or organizer in national and regional Iyengar conferences and conventions, has served twice as President of the Iyengar Yoga Association of the Midwest (IYAMW), and recently appointed to Iyengar Yoga National Board (IYNAUS).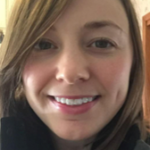 Becca Lindsay is a Certified Iyengar Yoga Teacher and studies regularly with Laurie Blakeney. She has a Master of Public Health in Health Behavior and Health Education and is a Certified Health Education Specialist with the National Commission for Health Education Credentialing (NCHEC). She teaches the AASY Action Teen Yoga Class and AASY Action Spanish/English bi-lingual Community Asana Class at the Ann Arbor School of Yoga. These affordable $5 classes are sponsored by AASY Action- 301-C, donations are appreciated.