AASY Members $25
Non-Members $30
Register Online
Registration Form / Informational Flyer (PDF)
Saturdays, 10:00a-12:00p with David or Laurie
* All Target Classes are open to all level of students with some experience in Iyengar Yoga. We hope you enjoy these longer classes to enhance your learning and practice.
Saturday, Feb. 18: Dave
Ropes with Dave!
Explore extension, traction, and new frontiers in all categories of asana using our awesome rope wall.
Saturday, Feb. 25: Laurie
Restorative Asana
Penetrating sequence to quiet and strengthen our nerves and insight into a peaceful place.

Saturday, March 4: Dave
Building Blocks
We will drill deeper into level 1 poses so that you can incorporate them safely and effectively into your home practice.

Saturday, March 18: Laurie
Back Arches to welcome Spring
Winter seems long in March, let's focus on spirited backbends to chase the winter blues away.
Saturday, March 25: Dave
Inversion Workshop
Learn the actions that lead to strong, steady inversions, then we'll turn your perspective upside down
Saturday, April 1: Dave
Core support of Abdominal / Lumbar Awareness
Learn how the abdominal region is activated, engaged, and managed in asana and pranayama.
Saturday, April 29: Dave
Learn how to levitate
Fundamentals of arm balancing poses involve strength, compactness, and focus.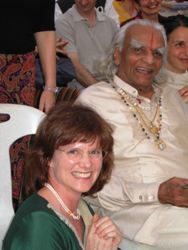 LAURIE BLAKENEY has an Advanced Level Teaching Certificate granted to her by B.K.S. Iyengar. She brings to her class a uniquely personal and direct style of teaching, challenging students while helping them to enjoy exploring their potential. She loves to include artistic and philosophical considerations while staying true to the precision we know to be a cornerstone of the Iyengar method.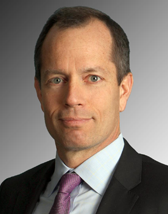 DAVID LARSEN is a certified Iyengar Yoga instructor. He has studied with Laurie Blakeney since 2002, attended advanced classes at the Iyengar Institute in Pune, India in 2012 and 2014, participated as a student or organizer in national and regional Iyengar yoga conferences and conventions, and has served as President of the Iyengar Yoga Association of the Midwest (IYAMW).