AASY Members $25
Non-Members $30
Register Online
Registration Form / Informational Flyer (PDF)
Saturdays, 10:00a-12:00p with Laurie, Dave or Becca
* All Target Classes are open to all level of students with some experience in Iyengar Yoga. We hope you enjoy these longer classes to enhance your learning and practice.
June 3: Laurie
What a pain in the neck!
Neck pain is a common condition for us all. This class will look at ways to practice while caring for a sore neck, and ways to ease the discomfort.
June 10: Dave
Stand Up! Flip it Over!
Standing poses help fortify our strength and stability as well as increase our flexibility and mobility. After standing poses the legs are alert and able. We'll end with the leg variations in Sarvangasana.
June 17: Dave
Release forward, then fly up!
Forward bends help bring stability and awareness to the abdomen and groins. Arm Balances recruit the same areas to create lightness. Let's see how these two categories of poses complement each other.
July 1: Laurie
My Aching Back!
Low back pain is difficult and frustrating. Let's look at ways to relieve and heal this common complaint within our asana practice.
July 8: Dave
Open your Heart!
Backbends challenge us in so many ways, and in so many areas of difficulty. This class will investigate the arm and upper back actions that unlock these poses.
July 29: Becca
Chillin' Out!
Becca will teach us cooling poses for the body and mind. Practice in the heat and humidity can be satisfying if you
know how to cool yourself. (no AC during this class)
August 5: Dave
Inversions Basics
Headstand and Shoulderstand are fundamental poses in Iyengar Yoga. Once the basics are polished a deeper relationship develops with the subtle balance, and change of perspective.
August 12: Dave
Inversions beyond the Basics
Independent headstand, full arm balance and elbow balance add more delight and challenge to being upside. Strength, confidence and humble power ensues.
August 19: Laurie
Ugh my knees!
Sore knees plague us all at times. This class will look at ways to practice when the knees hurt, and ways to encourage healing.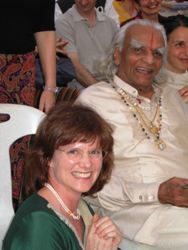 LAURIE BLAKENEY has an Advanced Level Teaching Certificate granted to her by B.K.S. Iyengar. She brings to her class a uniquely personal and direct style of teaching, challenging students while helping them to enjoy exploring their potential. She loves to include artistic and philosophical considerations while staying true to the precision we know to be a cornerstone of the Iyengar method.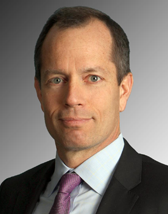 DAVID LARSEN is a Certified Iyengar Yoga Teacher. He has studied with Laurie Blakeney since 2002, attended advanced classes at the Iyengar Institute in Pune, India in 2012 and 2014, participated as a student or organizer in national and regional Iyengar yoga conferences and conventions, and has served as President of the Iyengar Yoga Association of the Midwest (IYAMW).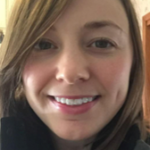 Becca Lindsay is a Certified Iyengar Yoga Teacher and studies regularly with Laurie Blakeney. She has a Master of Public Health in Health Behavior and Health Education and is a Certified Health Education Specialist with the National Commission for Health Education Credentialing (NCHEC). She teaches the AASY Action Teen Yoga Class and AASY Action Spanish/English bi-lingual Community Asana Class at the Ann Arbor School of Yoga. These affordable $5 classes are sponsored by AASY Action- 301-C, donations are appreciated.