AASY Members $25
Non-Members $30
Register Online
Registration Form / Informational Flyer (PDF)
Saturdays, 10:00a-12:00p with Dave or Becca
* All Target Classes are open to all level of students with some experience in Iyengar Yoga. We hope you enjoy these longer classes to enhance your learning and practice.
Sept 23: Dave
Stability, Effortless Effort, Freedom from Dualities
Applying the Patanjali Yoga Sutras to our asana practice.
Oct 7: Dave
Learn to Twist
The revolved asanas stimulate the body and mind and teach intelligent movement around a firm base. Explore these features in different categories of asanas.
Oct 28: Dave
The Well Supported Cervical Spine
A sequence that explores strength, mobility, and freedom in the upper back shoulders and neck.
Nov 3: Becca
Catching Your Balance
We will focus on balance in our asanas for balance in mind and body.
Nov 11: Dave
Vinyasa the Iyengar Way
Vinyasa means putting together in a systematic way. Explore these classical types of sequences practiced for centuries by yogis before us.
Nov 18: Dave
Props for Practice
Using props for practice is one of BKS Iyengar's hallmark contributions to Yoga. We will learn the uses and purposes of commonly used props.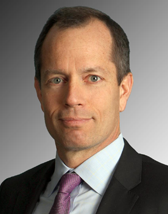 DAVID LARSEN is a Certified Iyengar Yoga Teacher. He has studied with Laurie Blakeney since 2002, attended advanced classes at the Iyengar Institute in Pune, India in 2012 and 2014, participated as a student or organizer in national and regional Iyengar yoga conferences and conventions, and has served as President of the Iyengar Yoga Association of the Midwest (IYAMW).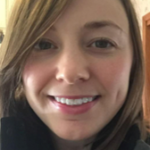 Becca Lindsay is a Certified Iyengar Yoga Teacher and studies regularly with Laurie Blakeney. She has a Master of Public Health in Health Behavior and Health Education and is a Certified Health Education Specialist with the National Commission for Health Education Credentialing (NCHEC). She teaches the AASY Action Teen Yoga Class and AASY Action Spanish/English bi-lingual Community Asana Class at the Ann Arbor School of Yoga. These affordable $5 classes are sponsored by AASY Action- 301-C, donations are appreciated.